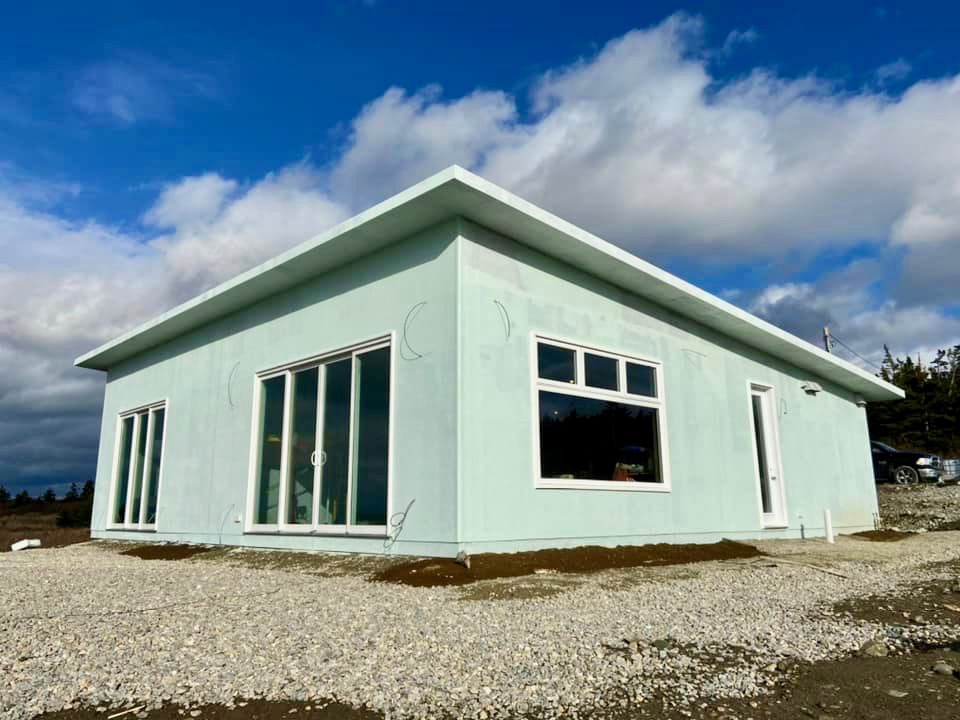 This ForEver home is over 1400 sq ft and located on the ocean in Sandford, Nova Scotia. The 12ft walls and large windows provide a magnificent oceanside view. Interior finishings have begun and exterior finishings will be completed in the spring. More than 630,000 water bottles were removed from landfills and oceans in the fabrication of the wall and roof panels!
Maintenance-free
Durable
Waterproof
Mould & mildew resistant
"This home utilizes 630,000 recycled plastic bottles!